HAIR SERVICES AVAILABLE
Whether you enjoy following the latest trends or maintaining your current hairstyle, our stylists will work with precision to accommodate you. We take into account five factors - texture, facial structure, growth patterns, appearance, and lifestyle to develop a customized look that will compliment your features and way of life.
​
Haircuts

"Some of the worst mistakes in my life were haircuts" - Jim Morrison
Ever have one of those mornings where things just won't fall right? Pull, comb, product, tweak and twist as you may but nothing seems to work? Chances are you need a trim. Let us help you cut that man...I mean mane, down to size. We'll get you looking ship shape in no time!
Hairstyling

"If I want to knock a story off the front page, I just change my hairstyle."
- Hillary Rodham Clinton
At Sheeke, we know that that your big smile, bright eyes and charming demeanor are great...but our caring hands and years of experience helping people bring the very best out of their hairstyles can take you from charming girl next door to diva to die for.
​
Hair Color
"I'm not offended by all the dumb-blonde jokes because I know that I'm not dumb. I also know I'm not blonde." - Dolly Parton
Whether you want to be a silver-haired goddess, "natural" redhead, deep chestnut bruenette or breathtaking blonde, Sheeke's mastery of the science of light and color will take you wherever the spectrum calls you.
Up-Dos
"I think that the most important thing a woman can have- next to talent, of course- is her hairdresser." - Joan Crawford
Dress? Check. Shoes? Yes. Purse? Oh yes... It used to be you could plan your seasons ahead of time, but these days there's a circle on your calendar every other weekend! Have no fear, Sheeke is here. It would be great to wake up looking like you just walked out of a salon...but no matter what the occasion is, who will be there, or what you'll be wearing, make sure that you visit Sheeke to have our expert stylists dress your most important accessory!
Perms
"Models take themselves too seriously. Basically, they are genetic freaks who spend a couple of hours in hair and makeup." - Rebecca Romijn Stamos
Permanent Wave, Cold Wave, Acid Perm, Exothermic; whatever it may have been known of in the past, the modern Perm is a stylistic tool to be reckoned with, in the hands of the right people. We know hair, we understand the intricacies of color and chemicals. Let us put the glamour back into your style.
Straightening

"Hair...We can change its color and texture when the mood strikes us, but in time it will return to its original form, just as Nature will in time turn our precisely laid-out cities into a weed-way." - Diane Ackerman

Naturally curly or wavy hair can be a gift...or a curse, depending on who you talk to. Let our skilled stylists put you back in charge with some light training and the latest methods of mane taming.
Shirley Temple curls or pin straight, we'll get you looking the way you want to.
Highlights
"Forget not that the earth delights to feel your bare feet and the winds long to play with your hair." - Kahlil Gibran

Highlights are practically a necessity in the Summer - they brighten your face, bring out your eyes and complete your style by framing your face with locks of lightened hair. But did you know that a number of celebrities and stylists are doing the same thing in the Fall and Winter, for the same reasons? Sheeke knows that you can never have too much of a good thing. Whatever the season, add Highlights to your regimen and reap the rewards.
Hair Extensions

"Beware of her fair hair, for she excels all women in the magic of her locks; And when she winds them round a young man's neck, she will not ever set him free again. " - Johann Wolfgang von Goethe
Sometimes, more is better; Chocolate, options, sunny days. At Sheeke, we understand that sometimes you're going to want the luxury of long hair, without the awkward growing stage or the upkeep. Enter extensions. We'll manage the integration of extensions into your natural hair so flawlessly that everyone... even You, will think they were always there.
​
Hair Products
"When I am not shooting, my hair looks like a Halloween wig." - Tina Fey
Thank goodness for hair products. But there's a LOT of options out there. Let Sheeke take the guess work out when it comes to finding the right product for your particular hair conditions.
Don't risk ruining a great head of hair; Stop by Sheeke Salon and we'll get you hooked up with the right stuff. We only carry the best quality products on the market!
Sheeke Salon and Spa
38 Central Street
Leominster Ma 01453

978.537.4300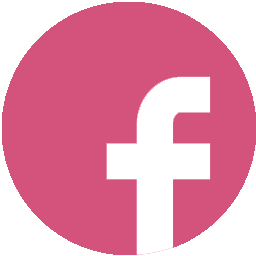 38 Central Street Leominster, MA 01453 | 978.537.4300