Manicure
Your hands, one of the most used and exposed part of your body deserves a treatment and just like anything in life, they require regular maintenance to keep it looking its best. On top of the relaxing treatment and the glamour it offers, in general, one of the main reasons to get a manicure is to rejuvenate your hands, and to improve the overall health of your finger nails.
A manicure prevents rough edges, dry skin, dry cuticles, prevents the likelihood of experiencing ingrown fingernails, and is a great hygienic practice.
Pedicure
Your feet are one part of your body that carries the most physical responsibility, and for multiple hours of the day it is enclosed. Exposed to moisture, heat and constant friction. Just like a manicure, aside from wanting to pamper ourselves and look beautiful, a Pedicure goes beyond that by providing great benefits and keeping the feet and toenails as hygienic as possible.
Our pedicure services help prevent the growth of calluses by gently smoothing out the thickened areas that experiences the most friction, and applying special ointment and cream on the entire feet.
Nail Enhancement
When natural nails aren't enough, and you want to enhance your nails to prepare for a huge event, or simply have nails that allow you to keep a specific look and style, our enhanced nail service will make you stand out from the crowd.
Enhanced nails whether you go Acrylic or Gel, allows a larger surface to apply unique art, design and colors that fits any type of occasion. Great for clients who have soft or brittle nails where a healthy look is difficult to achieve naturally. All of our highly trained technicians will work with you to help bring out that look you've always wanted.
Ultimate Pedicure
The world's finest Pedicure Spas
Our pedicure spas pamper our clients in a luxurious, finely detailed leather-tex European massage style chair.
Gift Certificates Available
THE FINE PRINT
All nail services are guaranteed. Therefore, we do not charge for breaks for repeat clients. All prices will be charged as stated except in cases of specialty work.
Any services not cancelled 24 hours in advance will be charged 50% of the scheduled service.
Gift Certificates are not redeemable for cash. Sorry no refunds.
Prices are subject to change without notice. No smoking allowed.
Only cash and check is accepted. Return check fee $25.00
Sheeke Salon and Spa
38 Central Street
Leominster Ma 01453

978.537.4300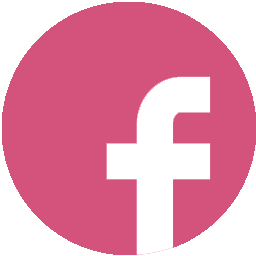 38 Central Street Leominster, MA 01453 | 978.537.4300